NEWS
2004-02-16
Our sauces in Fauchon stores!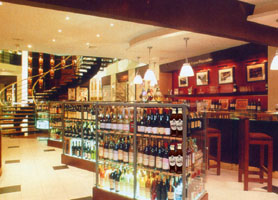 TREST «Â» sauces have been represented in the most prestige Parisian (and worldwide) Fauchon stores since January.

Exquisite and unique products of irreproachable quality from all over the world are on sale in respectable high-class Fauchon delicatessen boutiques. Clients find here quality, prestige and exotic.

To be represented in Fauchon stores is already a great award for a producer, as Frenchmen say.

TREST «Â» company is very glad and proud, that originality and taste of our sauces are estimated on the highest gastronomic level in France.